Memorial Donations
---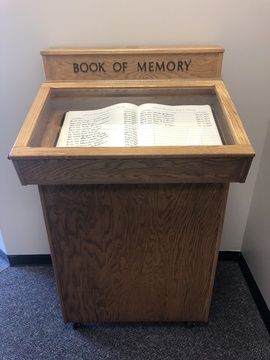 Making a donation in someone's name is a truly powerful gift. You are not only recognizing that someone has touched your life in a special way, but you are memorializing them in the "Book of Memory", which is on permanent display at Merrick Foundation. Memorial gifts can be directed to a specific fund or be placed in our General Endowment Fund. 普通捐赠基金是一个捐赠基金,用于资助梅里克县的非营利组织和团体的各种项目.
In addition to being memorialized in the Book of Memory, 个人也在我们的年度报告中受到表彰,该报告每年春天邮寄给捐助者和梅里克县居民. 最后, 当我们 receive a gift in memory of someone, we will also notify the family that a donation was made in their loved one's name.  
A list of available funds and memorial donation information can be found 在这里.